The impact of global events over the last two years has meant football and its stakeholders have never been more accountable to their fans.
The pandemic, Russia's invasion of Ukraine and the volatility across global markets have shifted the landscape and had a far-reaching impact on how supporters now view commercial deals in the sport they love.
Couple this with a heightened sense of ethical, moral and social responsibility which exists amongst fanbases and it becomes clear why the sponsorship landscape is rapidly evolving and why fan sentiment has never yielded more power than it does today.
We are witnessing a landmark change in how clubs and rightsholders need to position themselves.
Sponsorship in football is big business – commercial deals make up one of the three key income streams for teams, alongside broadcast revenue and matchday income.
It is therefore imperative that clubs maximise the value from the deals they sign, whether that be front of shirt and sleeve sponsors or global and regional partnership deals.
From tobacco in the 1990s, to gambling's prominence throughout the first two decades of the millennium and now cryptocurrency; football's relationship with its sponsors has always been heavily scrutinised.
In an ever-changing world inhabited by an increasingly conscious consumer, executives at clubs have more responsibility than ever before when it comes to the deals they sign.
No longer does the number of zeros at the end of a contract determine whether or not a club puts pen to paper on a sponsorship deal.
Russia's invasion of Ukraine has been a sliding doors moment for the industry, culminating in some of football's most prominent clubs and rightsholders either terminating or suspending their sponsorship agreements.
Manchester United concluded their deal with Russian airline Aeroflot, while UEFA ended a lucrative partnership with longstanding sponsor Gazprom, a state-owned energy corporation.
The war has created a corridor of uncertainty for football's c-suite, although it hasn't just been clubs and rightsholders putting a halt to their deals as sponsors themselves have also acted.
Sports apparel provider Adidas withdrew their kit deal with the Russia international team, while telecommunications provider Three requested a 'temporary suspension' to their sponsorship of Chelsea due to former owner Roman Abramovich's close ties to Vladimir Putin.
Sports clubs and organisations are now held to account not just by their commercial partners, but by fans who view the commercial deals they engage in through a very different lens.
Sport, politics and current trends can never be truly separated, which is why in an age where teams and athletes are more culturally relevant than ever before, clubs are at risk of socially conscious supporters boycotting their sides as a result of getting these sponsorship decisions wrong.
Commercial and marketing teams are having to confront brand issues with a due diligence tailored to the demands of the modern era.
A reduced spectacle, a loss of ticketing and reduced commercial revenue are all examples of the immediate impact fans can have as pressure is applied to clubs and organisations.
For anyone who underestimates the power of the fan, they need not look any further than their toppling of the Super League proposals.
And it is not just social and political pressure, but economic too.
Gambling companies have come to dominate Premier League football over the last 20 years; while football clubs have welcomed cryptocurrency platforms and blockchain companies as a lucrative new addition to their sponsorship roster in an entirely new category that simply did not exist two years ag
Whether it is pushing fan tokens as the likes of Socios.com and others have done, or clubs like Manchester City and Barcelona ending deals with different blockchain companies due to legitimacy concerns, fans are not going to stand for 'get-rich-quick schemes' that are attractive to young men, as has been highlighted in parliament recently – the plight of Football Index is one such example.
Whether it be Liverpool being reportedly close to signing an unprecedented front of shirt deal with a cryptocurrency partner, or Sunderland holding discussions to sell 39% of the club to a cryptocurrency group, digital finance's influence in football is growing.
With the increased due diligence and data that clubs now have at their disposal to drive commercial strategy and find the right commercial partners, fans expect their clubs to align with brands and businesses that matches not just the club's values but that of its community too.
Power is now being put to the people as football's commercial landscape develops.
Ben Peppi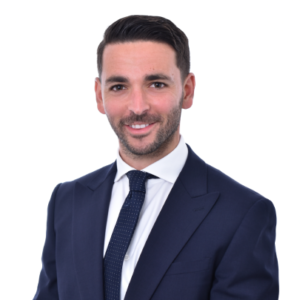 Head of Sports Services at JMW Solicitors
Ben Peppi is head of sports services at JMW Solicitors. He has overseen deals involving Anthony Joshua and West Ham striker Michail Antonio, as well as many Premier League teams, Premiership Rugby sides and national governing bodies, He is regarded as one of the leading commercial and marketing experts in sport.
Website: https://www.jmw.co.uk/sports-law/people/ben-peppi
Twitter: @BenPeppi
LinkedIn: https://bit.ly/3woMnzx