BRAMLEY-MOORE DOCK NEW STADIUM PROJECT
Colin Chong, Director of Stadium Development explains how the club is working with planners to ensure the regeneration of the old dock is in line with guidelines and historical concerns, the transformation of Goodison Park and the overall economic impact for the club and the city of Liverpool.
The location of our planned new stadium at Bramley-Moore Dock on Liverpool's North Shore is an exciting prospect – not only for the Club but also for residents of the Liverpool City Region and the north of England. As much as a new stadium offers the football club a platform for growth, it also offers the opportunity for transformational change in North Liverpool by acting as a catalyst for wider regeneration.
Bramley-Moore Dock is currently an inaccessible, semi-derelict waterfront site. Part of Liverpool's North Shore vision and within Peel L&P's £5.5bn Liverpool Waters development, the prominent riverside location has been at the forefront of our thoughts throughout the design, planning and consultation phases.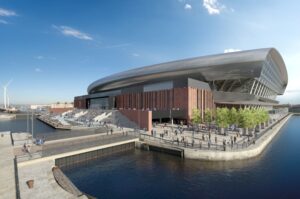 The opportunity to deliver a truly unique stadium has always been balanced with an appreciation and consideration of the need to be completely respectful of the heritage of the docks and the city's rich history. The design we have created – as the overwhelming support shown during on of the biggest consultations of its kind Liverpool has seen – is testament to that work. Our stadium would bring the site back into productive use – while also bringing Bramley-Moore Dock's heritage to life. Our plans maintain the visual interconnectivity to neighbouring docks, preserve the site's original features as far as possible and protect the dock walls under the stadium, meaning that if the Club did decide to move or relocate in the distant future, the site could be reverse engineered back into a dock.
We have worked closely with Liverpool City Council, Historic England and other heritage bodies throughout the process and will continue to do so. As part of our plans, a water channel would be maintained to the west of the stadium – a key feature of the Outstanding Universal Value of the UNESCO World Heritage Site – and the historic dock wall on the western side of the channel would be exposed. This is just one of a range of historic features that the development would bring back to life – capstans, mooring posts and even old tramline tracks, would be retained and restored, giving the stadium a unique character that celebrates the dockland heritage of our city. We also want to restore the site's Grade II Listed Hydraulic Tower to create a unique visitor attraction, attracting tourists on non-matchdays.
We strongly believe that The People's Project, both a new stadium at Bramley-Moore Dock and a legacy development at Goodison Park, represents a vital socio-economic boost for our city at a time when it has never been more needed, at the same time as showcasing and celebrating a historical site by opening it up to public use and making it accessible for the first time in decades.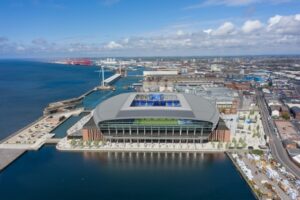 Our plans for Bramley-Moore Dock form part of the Liverpool City Region Combined Authority's Covid-19 economic recovery plan, signifying how this is a once-in-a-generation development for our city and our region. We also know from our consultations that local politicians, the more than 60,000 people who took part in our public consultations, our business community and third sector stakeholders all fully support our proposals.
Our Goodison legacy project, which exemplifies our commitment to the people of Liverpool 4, is also a major part of The People's Project. We will continue to have a home and presence in Liverpool 4, building on the £10m campus of community assets that we have already created in the area.
We are not selling the land to the highest bidder or to a supermarket chain, retail park or unsympathetic housing estate. We have listened to local people and as a result have proposed facilities including high quality and affordable housing, a multi-purpose health centre, community-led retail spaces, a youth enterprise zone, office and business facilities and green space which would include a lasting tribute to our Club's achievements at Goodison Park.
We've also submitted documents to Liverpool City Council that show a further increase in the public benefits delivered by a proposed new stadium at Bramley-Moore Dock – as well as a community-led legacy development at Goodison Park.
Everton, working alongside CBRE and Simetrica, estimate The People's Project will deliver at least a £1.3bn boost to the economy, create more than the initially estimated 15,000 jobs and attract 1.4m visitors the city. This expansive analysis shows our new stadium will create a ripple effect that will be felt across the city's region's economy.
The People's Project will be a transformational development for not just North Liverpool but for the Northern Powerhouse. If we are granted planning approval, this would be a world class football stadium in an iconic location, an example of how sensitive heritage-led regeneration can bring about transformational change, and provide a much-needed boost to the economy of the city, the city region, and the UK's post-Covid-19 recovery plan.
EVERTON'S AMERICAS STRATEGY
Richard Kenyon, Director of Marketing, Communications and Community explains the club's focus on the Americas and how through a targeted social strategy, the signing of James Rodriguez is helping to accelerate their presence.
Everton's affinity with the US and South America is much deeper than most people probably realise.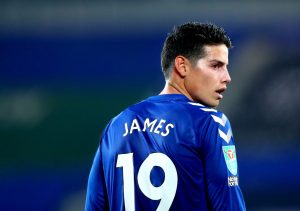 Many people may not know, for instance, that Everton was one of the first clubs from England to tour South America. Indeed, partly as a result of that tour, there are now a number of clubs named Everton in South America. One of those clubs – Everton Vina Del Mar in Chile's top division – is a Club with whom we have a very strong relationship and close links. They are supporting our South American growth strategy, as we continue to expand our reach in the Americas.
For a number of years, we have been working on that strategy to build on our presence in the US and South America. And, prior to this summer's exciting transfer activity, we had already made significant inroads in those territories. Those in-roads have included the growth of our Official Supporters' Club network, developing strategic partnerships, launching our US social media platforms, appointing Tim Howard as our US Club Ambassador and the launch of the Everton International Affiliation programme – with the first clubs signed up located in the United States.
We have, of course, also had a number of USMNT players at Everton, which has helped us build a strong following in the US over the years. Landon Donavan, Joe Max-Moore, Brian McBride and Tim Howard represent American footballing royalty.
As our Club Ambassador in the US, Tim has been the lead for engagement activity, delivering partner activations and representing Everton on NBC's Premier League coverage. Having a former player with such reach and influence in the US is important to us, and it's brilliant to see how Evertonians in North America react to him.
That tangible association with the United States has been at the heart of our growth of Supporters' Clubs. We are proud that we now have an official Supporters' Club in every city-state and that our level of interaction and engagement with those fans is helping to underline to our US fans the Club's identity as The People's Club.
We have also been building on our profile in South America, helped by our growing roster of high-profile South American players. We, of course, have James Rodriguez's fellow Colombian Yerry Mina, Copa America winner Richarlison, and his fellow Brazilian Bernard – and now their compatriot Allan. Prior to the global pandemic we had plans for pre-season friendlies in both South and North America, and this is of course something that we are keen to revisit.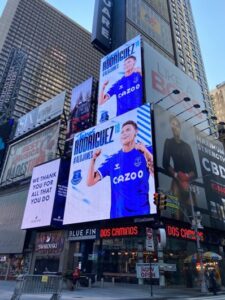 Clearly, though, the signing of James Rodriguez represents a significant moment for the Club. And in addition to his prowess on the field, the scale of his audience and profile – he is the 8th biggest social media star of any sportsperson on the planet – is helping us accelerate that strategic growth plan in North and South America.
The opening of an office in the US, exciting new territory-specific partnerships and collaborations and the launch of new Spanish and Portuguese-language digital and social media platforms are key steps in that plan that are being delivered ahead of schedule, supported by James' arrival. We are already seeing the scale of that impact. Within 48 hours of James' signing, our social media following had grown by 10% – and is continuing to grow.
The delivery of our James announcement sent out a message. We are proud at the speed with which we were able to turn around the announcement activity – from billboards in New York's Times Square to illuminating Bogota's tallest building, from a floating billboard sailing around Miami to giant projections at key locations across Merseyside, the speed at which we mobilised to support our online campaign with on-the-ground activations provided the Club with unprecedented media reach. It was a statement of intent.
The impact we achieved is testament to our long-term planning and vision for the US and South America and the efforts we have been putting into building up relationships and understanding audiences. Our first overseas office, in the USA, will house marketing and sales staff.
Our commitment to developing a strong dialogue with Latin American football fans is reflected not just by our Spanish and Portuguese language club social and digital platforms – but also new strategic partnerships with clubs across North and South America. Our focus is very much on nurturing and developing very real, collaborative relationships and partnerships.
It is a focus on people that makes our Club what it is. A focus on engagement stands us in good stead for further development in the US and South America. It is an exciting prospect – and one we are perfectly positioned to develop.
OPERATING BEHIND CLOSED DOORS
Paul McNicholas, Risk and Governance Director, discusses how the club has responded to the Coronavirus pandemic, the impact of playing behind closed doors and the steps they're taking to ensure safe return of fans
The last six months has been a challenge for us, as it has been for everybody, but the safety of our players, staff and fans is at the forefront of everything we do and informs every decision we make.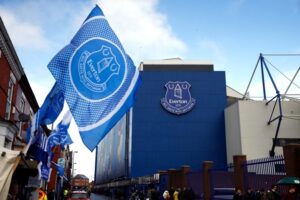 We've faced financial challenges, but every decision we have made has been underpinned by our commitment to being fair and doing the right thing by our players, our staff and our fans.
Under the leadership of our CEO Professor Denise Barrett-Baxendale, our scenario planning started in January to ensure the Club and our charity were well-equipped and ready to respond, should the coronavirus turn into a pandemic. That foresight and early planning was crucial. We were one of the first clubs to lockdown all our sites – a week before the national lockdown was announced.
We have a lot of sites and people to consider – our men's and women's teams and our Academy boys and girls at our USM Finch Farm training base, our staff based at our Head Office in the Royal Liver Building and our Everton in the Community staff and participants in our numerous community buildings around Goodison Park – as well as our Goodison Park home itself. We have monitored every risk in detail since January, and in every step we have taken.
We have a Coronavirus Task Force which meets regularly to continually assess the situation across all of our sites and plan for the safe return of staff and participants when the time is right. We are liaising closely with the Premier League and Club staff from all departments to ensure we fully comply with Government guidance and Premier League Protocols.
Our first behind-closed-doors matches at the end of last season were a steep learning curve for everybody involved, but they went really well for us because we had placed such emphasis on planning early on. Our Club has been running matchdays in a certain way at Goodison Park for 128 years – and for the first time in our history our Operations team has had to develop an entirely new matchday operation that complies with a new set of regulations. They have delivered it in style. We're six months down the line now, and there has been an absolute dedication to ensuring nothing slips.
For his part, the Manager has really led from the front in communicating the necessity of what we are doing and why, which has been great for us. There is a real sense of the duty of care that we all have for each other.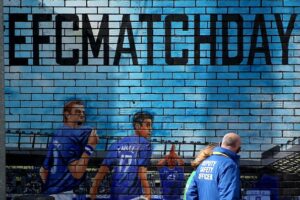 We understand the frustration that fans feel at not being able to watch games in person – we feel exactly the same – and as a Club we have ensured that fans are the first to know directly about any developments, such as Season Ticket Membership refunds.
Last season we very quickly outlined a range of options for fans with regard to their 2019/20 Season Tickets, giving them the choice of a refund, receiving a credit, or the option to donate to Everton in the Community – which led to a donation of £500k to our charity, of which we are incredibly appreciative. It is also a reflection of the solidarity between the Club and fans in the face of the challenges posed by the pandemic. And that has been one of the most rewarding and satisfying aspects of the last six months.
For 2020/21, we have made sure that our season ticket process is flexible and fit for purpose given the current situation, and I think that our supporters understand that. We are The People's Club and it is important to us that we stand side-by-side with our fans. We are committed to keeping our fans informed, and they have been vocal about their appreciation of that. We have put in place a very clear and simple pro-rata refund schedule for this season.
This will be supplemented by a robust and equitable ballot process of those Season Ticket Members when we are able to welcome fans back once again. That plan has been developed in conjunction with our fan groups and that collaborative approach to delivering a viable solution for fans has been well received.
Daily risk monitoring, and constant, open communication between our staff, our Coronavirus Task Force, our Return to Site committees, our fans and the Premier League will continue to be vital in ensuring we navigate the unique challenges presented by the pandemic as effectively as possible.
Originally published on fcbusiness.