Crystal Palace Football Club joins WeAre8 to unite fans to bring the good back to social media
● CPFC has become the first Premier League football club to join WeAre8
● Chris Richards commits to launching a personal page, along with
additional players from the Men and Women's first team's.
● The club joins other high-profile celebrities and sports people including
Rio Ferdinand who support the app's mission to transform social media
so that it better serves people and the planet
8th February 2023
Crystal Palace F.C. has become the first football club to join WeAre8, the ground-breaking social app that is bringing the good back to social media. The club and its official charity, the Palace for Life Foundation who exist to transform the lives of young south Londoners, join the new social network in support of its mission to use social media to create a better world. Just by using the platform, people are able to donate to charities
supporting people, animals and the planet, earn payments from watching adverts and post in a space that has zero tolerance towards hate.
From today, Crystal Palace F.C. will publish content on their 8profile which will be amplified across the platforms' global '8stage' – WeAre8's dedicated content feed that is both algorithm and ad free. Meanwhile, Palace For Life Foundation will be added to the app's list of charitable impact partners, meaning people can pay forward payments generated from watching adverts, directly to the foundation. In addition to the club joining the platform, Palace player, Chris Richards leads the way in joining the platform too, whilst other members of the Crystal Palace F.C men and women's first team's also pledge to post content on WeAre8.
Crystal Palace F.C. encourages its supporters to join them on the platform, with the sustainable social app already backed by numerous celebrities including Rio Ferdinand. Ferdinand has called out competitor social media giants for not fostering positive environments, and joined WeAre8 to connect with his fanbase in a better way, and recently visited the club's training ground to discuss the platform with manager Patrick Vieira and players.
"We are excited to welcome Crystal Palace F.C. as the first Premier League football club to join us on WeAre8 and we can't wait to see the content they share with our community", says WeAre8 CEO and founder, Sue Fennessy.
"If 1.5m of Crystal Palace F.C's current social media followers joined us on WeAre8 and watched just two minutes of adverts a day; within one month we would see: £1.4m donated to charity, £360,000 put towards carbon solutions and £18m would go back to the people. Together, we really do have the power to use social media to create a better world."
Steve Parish, Chairman of Crystal Palace F.C. commented, "We welcome the arrival of WeAre8 as a way of our club diversifying its platform and content mix. We intend to post uplifting, human-interest content that will inspire our existing supporters, and hopefully enable us to reach many new ones too."
"It is well documented that professional footballers are often subjected to abuse and racist comments on other well established social media platforms. So it's great to finally see a social media company taking an innovative stand against this widespread abuse by creating a platform that promises to be hate-free."
"For our supporters to be able to earn a share of the ad revenue for watching ads is an interesting idea, and it's brilliant that they can choose to pay that money forward to charities and causes like our Foundation."
Unlike other social media sites, WeAre8 has been built to inspire, empower and value its 8Citizens and 8Creators. It has retained the best bits of social media, enabling people to follow their favourite creators, discover exclusive global content, follow their friends, family and the ability to post about the things they like, all while creating a better world. With the apps 8stage and Friends Feed both ad and algorithm free, it places the power back into the hands of users, allowing them to see more of the content they choose.
Similarly, the re-imagined ad delivery model has been created to allow 8Citizens to choose whether to opt in to watch ads, where they are rewarded for their time, earning anywhere between 6p and 20p per ad. For every pound of media spend, 50% is distributed back to people, 5% goes to charitable partners and 1% to carbon offsetting. Of the money earned by the individual, they are then able to pay it forward to good causes, put it towards their phone bill, or simply bank it.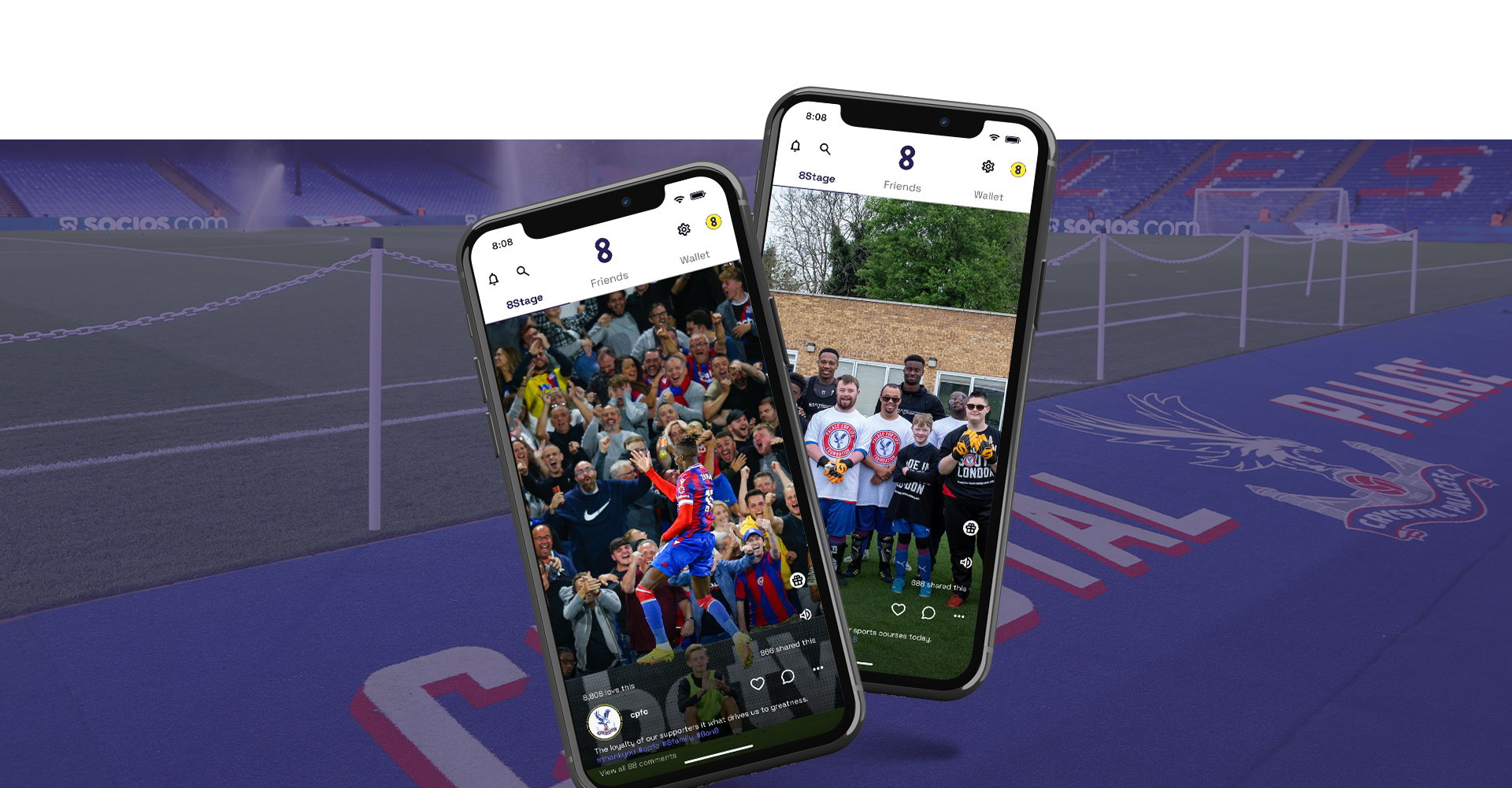 To mark the start of the partnership, the first 20,000 people who download and create a profile on the Weare8 app using a relevant link will receive
50p into their app wallet. This will be matched by a further 50p being donated directly to the Palace for Life Foundation. To take advantage of this promotion, users must download WeAre8 using the link here: https://weare8.onelink.me/zMp3/shlr8vuh Terms and conditions apply. This promotion is only valid from 00:01 GMT on 08.02.23 and closes at 00:01 GMT on 13.02.23. To learn more, visit www.weare8.com or install the WeAre8 app on the App Store or Google Play.
About WeAre8
WeAre8 is the ground-breaking social app built to inspire and empower its citizens for 8 minutes a day with exclusive content from the world's best creators and zero tolerance of hate. With a transformational ad model, people are also valued and paid every time they watch an ad with money also going to charity. WeAre8 encourages its citizens to reconnect with themselves, each other and lead more positive lives, all while taking small actions every day in support of the planet. As a certified B-corporation, WeAre8 is funded by leaders and organisations who want to change the world, including Rio Ferdinand, Channel 4, BBC Studios through UKTV, and its global citizens. WeAre8 is on a mission to inspire and unite a billion people every day and connect them with thousands of brands in support of the planet.