On the same day Bitcoin, the world's largest cryptocurrency by market value, dropped below $30,000 – less than half of what it was at its peak during a surge in November last year – it was reported by Sky News that Chelsea had signed a mega £20million annual sponsorship deal with WhaleFin, a digital asset platform for trading and lending cryptocurrencies.
Just like the various stakeholders across sport – franchises, leagues, events, athletes and governing bodies – football clubs have welcomed cryptocurrency platforms and blockchain companies with open arms, signing premium sponsorship deals, pushing fan tokens and even digitally immortalising some of the sport's most iconic moments with NFTs (non-fungible tokens).
However, football's complex – and at times controversial – relationship with sponsors and brands looking to use the beautiful game as a vehicle to promote, sell and advertise is nothing new.
We have seen it with tobacco sponsorship in the 1990s, gambling and betting companies becoming the biggest advertisers and sponsors in football since the turn of the millennium and digital finance is now staking its claim with an entirely new sponsorship category that simply did not exist two years ago.
So, how did this happen?
Blockchain, cryptocurrency platforms, digital currencies and fan tokens all interconnect and each of the aforementioned sectors have companies with a presence in football, but the likes of Tezos, Crypto.com and Socios are all different, spending their marketing budgets in the sport for contrasting reasons.
Blockchain companies are partnering with clubs, amongst other reasons, to drive sustainability and innovation, while digital currency trading platforms aim to ultimately build legitimacy and trust within fanbases.
In contrast, fan tokens and their associated platforms are looking to increase supporter engagement and unlock innovative revenue streams for teams.
Clubs partnered with companies offering fan tokens a 50-50 split of revenue when they are sold or traded is an incentive in itself, while the by-product of captured data can help shape consumer strategy.
At the foundation of cryptocurrency is community, and you will be hard pressed to find a target market more loyal than football fans.
Digital currency companies that then offer an already engaged market a stake in their clubs, through the form of voting rights, 'money can't buy' experiences and exclusive offers, can produce a lucrative return on investment if a sponsorship is activated correctly.
On the other hand, and beyond the obvious financial benefits, clubs have potentially found a solution to one of their most significant current challenges: connecting with a new generation of fan and consumer in a meaningful, engaging way.
The speed in which cryptocurrency has penetrated every sector of society – let alone football – means it would not be outlandish to suggest we are only at the start of a trend that is here to stay.
Liverpool are reportedly close to signing an unprecedented front of shirt deal with a cryptocurrency partner when their current agreement with Standard Chartered ends in 2023, while Chelsea have since confirmed their sleeve sponsorship agreement with WhaleFin.
Clubs will be doing their due diligence on the credibility, authenticity and fan engagement digital finance options offer, but must tread carefully to ensure this lure does not turn into a deepening sense of fan disengagement.
Banners have appeared in stadiums against cryptocurrency firms and some clubs have found investment and activity dwindle, while Arsenal are reviewing a ruling from the UK Advertising Standards Authority that suggested they had 'trivialised investment in cryptoassets'.
It is not just teams who need to be careful, but players and former stars too.
Just last week, Michael Owen announced that his NFT release could not lose its 'initial value', only for the director of the company he had partnered with to then backtrack on such claims.
It remains to be seen whether or not football will sit passively to the volatility and lack of regulation associated with current digital assets, knowing that regardless of what happens, a significant rights fee awaits them.
While there are both arguments for and against digital currencies in football, one thing is certain: we are witnessing a new era in sports sponsorship.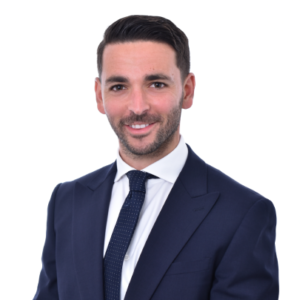 Ben Peppi
Head of Sports Services at JMW Solicitors
Ben Peppi is head of sports services at JMW Solicitors. He has overseen deals involving Anthony Joshua and West Ham striker Michail Antonio, as well as many Premier League teams, Premiership Rugby sides and national governing bodies, He is regarded as one of the leading commercial and marketing experts in sport.
Website: https://www.jmw.co.uk/sports-law/people/ben-peppi
Twitter: @BenPeppi
LinkedIn: https://bit.ly/3woMnzx